Let these cucumber smoothies gratify those post-holiday sweet and savory cravings
---
With all those sugary stocking stuffers and salty leftovers hanging around you may be finding it difficult to kick start those health-related New Year's resolutions but Village Farms has the answer. You don't have to give up that sweet and savory balance you love – just channel it in a different direction. Our Sweet Apple and Mint and Savory Breakfast Smoothie are two variations of craveable cucumber smoothies that can start your day right and keep you on track when snack time rolls around.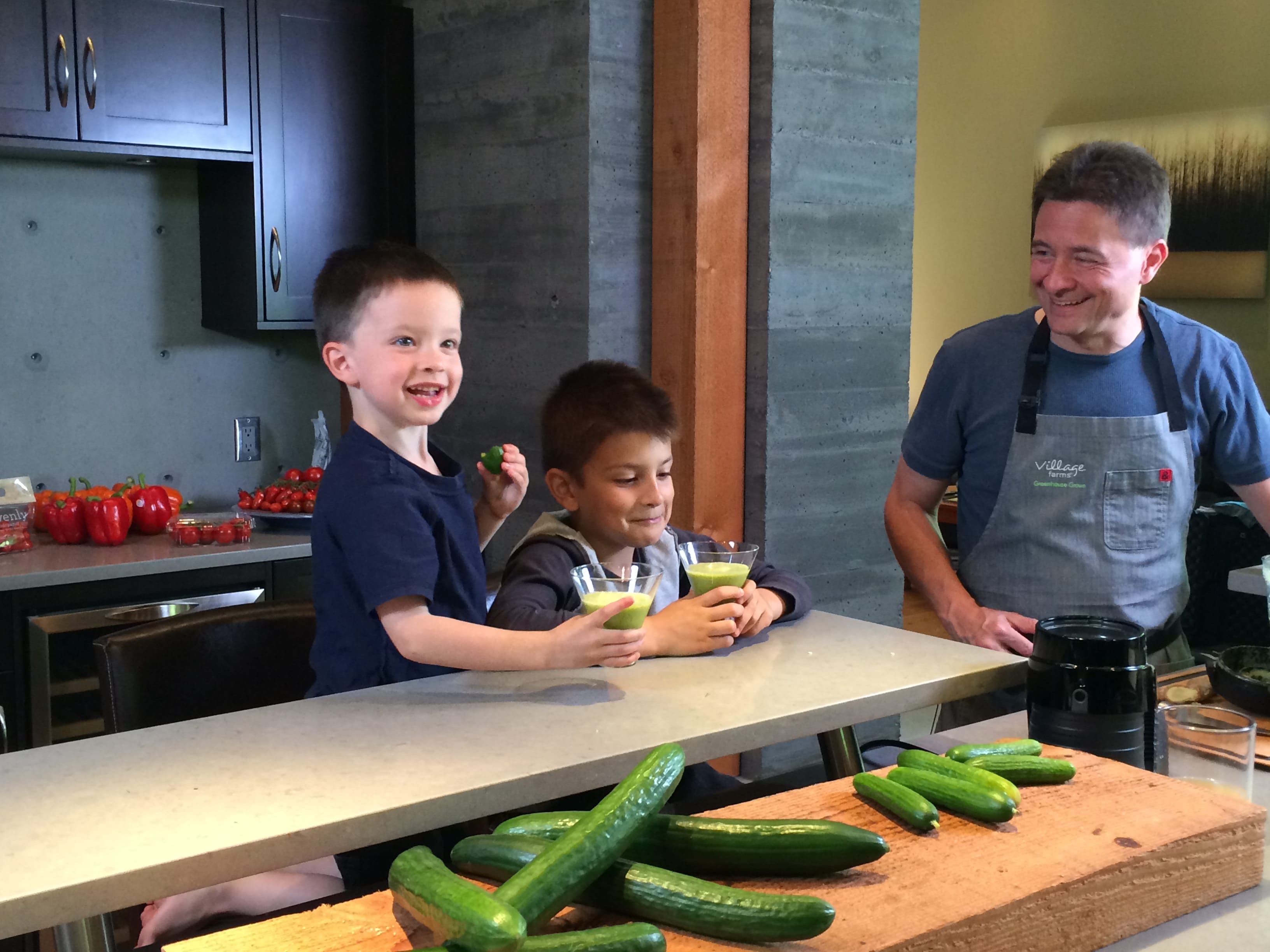 Talk about convenience, these recipes only dirty up one dish and are something the whole family can enjoy, you can even get the kids involved when you're combining ingredients – because, let's face it, if they help you make it they're more likely to eat it!
The cucumber, apple and mint recipe swaps processed sugars for whole fruits like apples, pears,
or bananas. They sneak in some nutrient rich spinach and kale too. Looking more to skip the salt but keep the flavor? The cucumber and bell pepper recipe uses fresh ginger to provide a kick and parsley and lime juice to provide that rich, savory flavor.
Village Farms' Luscious Seedless Long English® and Scrumptious
Mini® Cucumbers are loaded with essential nutrients like vitamins K and C and promote a healthy heart and skin. At 95% water they are a great way to stay hydrated as well. These attributes and more make cucumbers a great vegetable to help you start the New Year on the right
foot.
Print