As Seen on The Packer
Thirteen produce partners provided 825,000 meals to local food banks through Feeding America when Lakeland, Fla.-based Publix ran its 20th Produce for Kids cause marketing campaign, ending June 28.
Every $1 donated to Feeding America, a national hunger-relief organization, helps secure at least 10 meals on behalf of member food banks, and 35 of these food banks in the Publix market area benefited from this campaign, according to a news release. The employee-owned company has about 1,280 stores in Florida, Georgia, Alabama, Tennessee, South Carolina, North Carolina, and Virginia.
Signs were placed near produce partners in these stores, featuring QR codes leading shoppers to a free, bilingual, downloadable e-cookbook with recipes and tips featuring the campaign produce partners.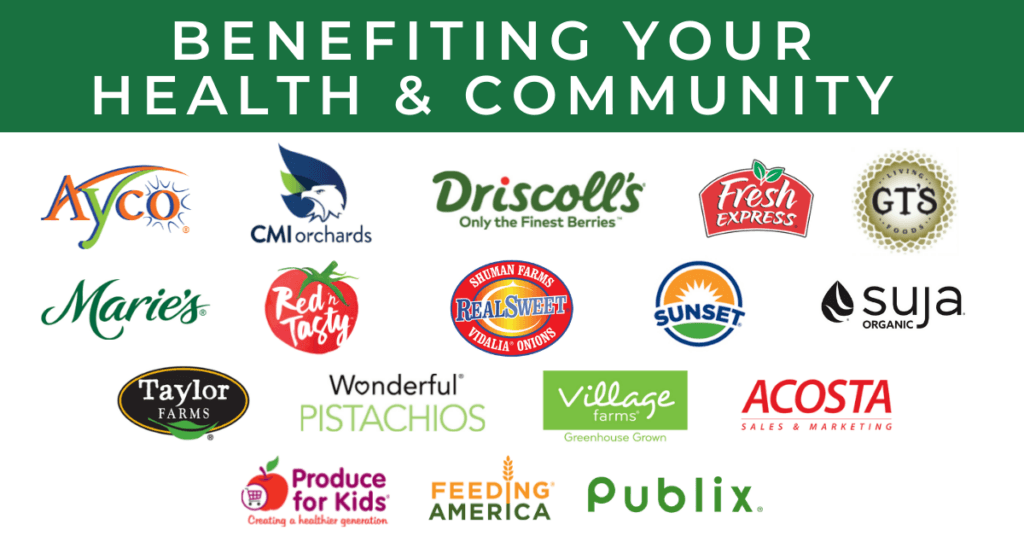 That in-store signage's lifestyle approach included a call to action to learn more on the campaign's website. Also, the produce partners were prominently featured in weekly ads beginning May 18.
"At Publix, we strive to make a positive impact in the communities we serve," Publix Director of Community Relations Dwaine Stevens said in the release. "Healthy Family Project's Produce for Kids campaign aligns with this mission, and we are proud to collaborate again this year."
The campaign's produce partners include Ayco Farms, CMI Orchards, Taylor Farms, Driscoll's, Fresh Express, GT's Living Foods, Sunset, Suja Juice, Marie's, Red n' Tasty, Shuman Farms RealSweet Onions, Village Farms, and Wonderful Pistachio.
A Facebook Live cooking class, hosted by Healthy Family Project's Amanda Keefer and her daughter, focused on recipes from the e-cookbook and had a record viewership of 13,000. Produce suppliers were also highlighted in targeted social media content, including photos and videos in May and June.
"This 20-year collaboration has impacted countless families in various ways," Shuman Farms President John Shuman said in the release. He's also the founder of Healthy Family Project, which runs the Produce for Kids program. "We are proud to partner with produce companies [that] recognize the importance of giving back to the communities where [the] products are sold."
Overall, the Publix Produce for Kids program has raised more than $3.6 million to benefit local charities and has donated more than 6.5 million meals to Feeding America member food banks within the seven-state Publix footprint since 2002, according to the release.
Print