Summer is upon us and what better time than now to take the opportunity to refresh and feel your best. Here are some ideas for including more fruit and veg into your self-care routines. To make your summer beauty routines even more beautiful, we've gathered some of our favorite recipes using Village Farms Fresh tomatoes and cucumbers. Great quick tip, all of these recipes can be prepared using fruits and vegetables that you may be ready to discard. This means you have the potential to reduce your food waste and help the environment! 
To learn more about the impacts of food waste in the U.S. click here
---
Scrumptious Mini® Cucumber, Lemon Detox Drink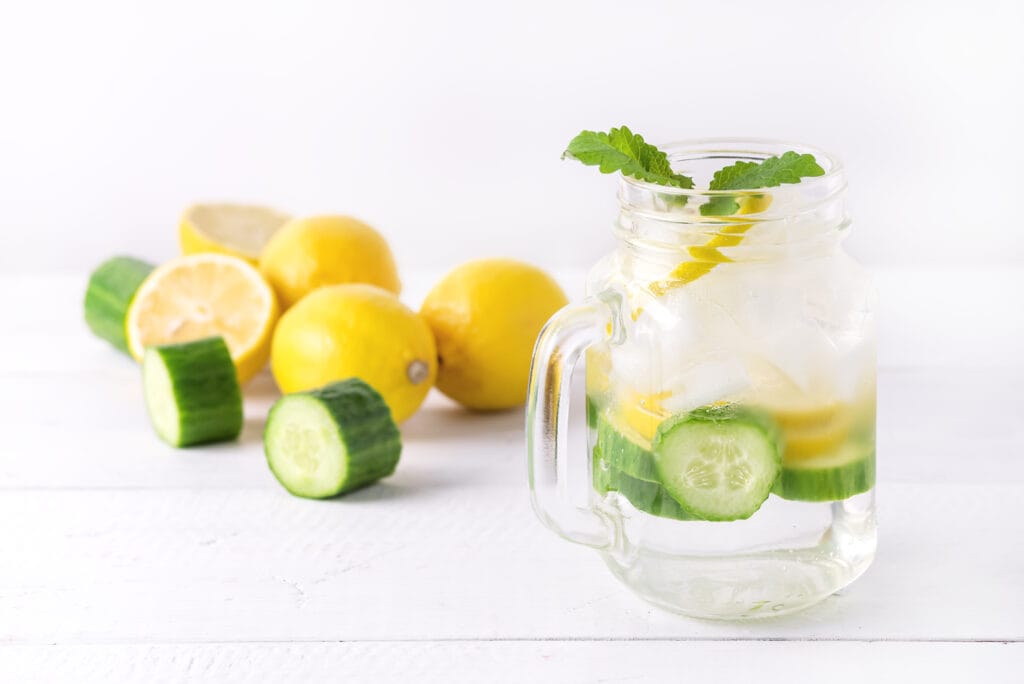 Ingredients
3 Scrumptious Mini® cucumbers, sliced
1 lemon, thinly sliced
6–8 sprigs of mint
2 quarts of water
Instructions
To a large pitcher add thinly sliced cucumber, lemon, and mint sprigs. Top with water. Let sit for at least 30 minutes to let all the flavors meld together.
Pour over ice and serve.
---
Sensational Sara® Tomato, Cucumber & Oat Refining Face Mask
Ingredients
1 Tbsp. Luscious Seedless Long English Cucumber Juiced
1 Tbsp. Sensational Sara Tomato Juiced
1 Tbsp. of Rolled Oats
Directions
Mix your ingredients in a bowl
Blend all the ingredients to make a smooth paste.
Massage mask into your skin using gentle upward motions for a couple of minutes
Let it sit for 10 minutes
Wash off and pat your skin with a clean towel.
---
Luscious Seedless Long English® Cucumber Mint Body Scrub
Ingredients
¼ cup Luscious Seeldess Long English® cucumber puree
6 mint leaves, chopped
2 cups granulated sugar
¼ cup coconut oil
Eucalyptus Oil (if desired)
Instructions
Slice approx. ½ of a long english cucumber and purée until smooth in a blender
Chop mint leaves
Mix all ingredients in a medium bowl
Pour contents into jar and seal
---
Luscious Seedless Long English® Cucumber Mint Face Mist
Ingredients
1 cup distilled water
4 small mint leaves
1 Luscious Seedless Long English® cucumber
Directions
Cut the cucumber slice into 4-5 long slivers.
Place the cucumber, mint, and water in a small, sealed dish.
Allow chilling in the fridge for at least an hour.
Separate the water from the other ingredients and place it in a medium mister bottle.
Keep in the fridge for the freshest results.
Print