Second Harvest Food Bank of Central Florida is working to provide healthy meals for kids and their families. Recently Village Farms Fresh has become part of this effort through a team volunteer endeavor in conjunction with their Mercy Kitchen location that provides meals to a variety of children's after-school programs in the greater Orlando, Florida area.
A team from the Lake Mary corporate office comprised of employees from the Village Farms and Village Farms Fresh divisions spent a morning assembling nutritious meals for children at the Second Harvest Food Bank's Mercy Kitchen location. In total 7500 meals were assembled for children. In combination with the volunteer effort, Village Farms Fresh is currently running a virtual food drive on their social media channels, including Facebook and Instagram, as part of the Second Harvest Foodbank "Hope of the Holidays" program where each $10 donation funds 40 meals.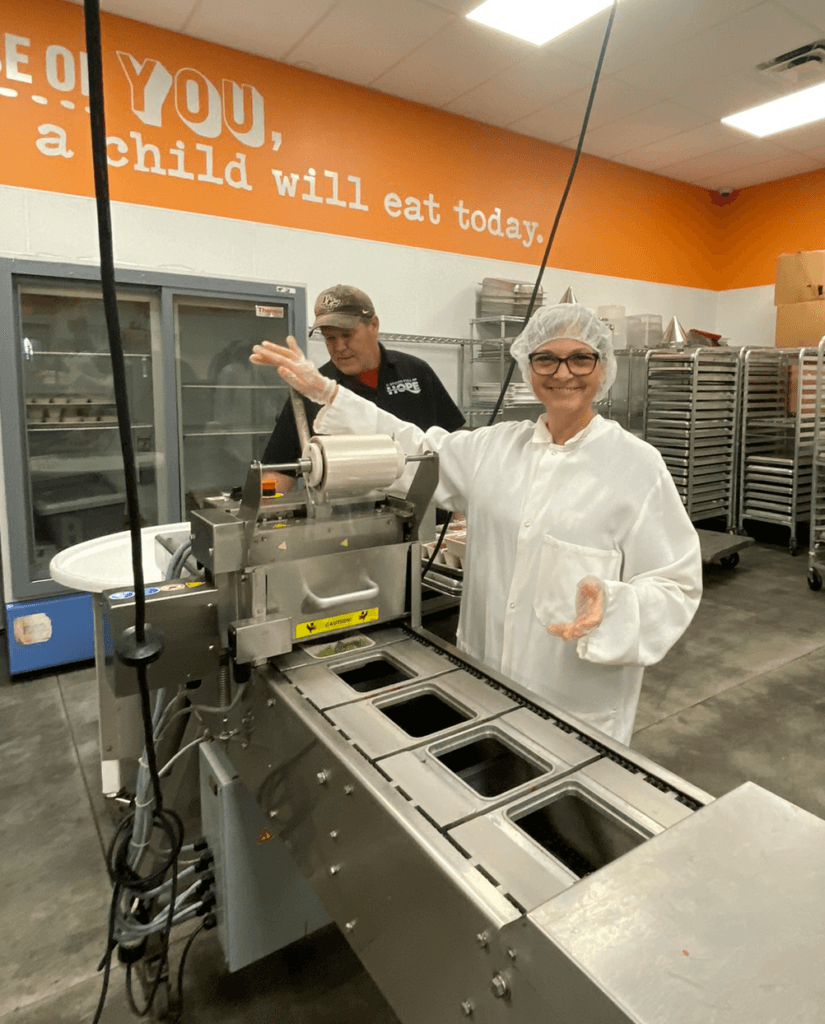 According to Helen L. Aquino, Director of Brand Marketing & Communications for Village Farms Fresh, "It was a fun and engaging experience to be part of Mercy Kitchen's day-to-day process and for us as a company to give back in this small way through a morning of volunteering. Super happy we prepared healthy and balanced children's meals that included an abundance of fresh fruits and vegetables".
According to their website, Second Harvest Food Bank of Central Florida is a private, nonprofit organization that collects, stores, and distributes donated food to more than 625 feeding partners in seven Central Florida counties. Brevard, Lake, Orange, Osceola, Seminole, Volusia and Marion. Last year, with the help of numerous donors, volunteers, and a caring, committed community, the food bank distributed enough food for 81 million meals to partner programs such as food pantries, soup kitchens, women's shelters, senior centers, daycare centers, and Kids' Cafes. With a mission to create hope and nourish lives through a powerful hunger relief network, while multiplying the generosity of a caring community, Second Harvest Food Bank of Central Florida's vision of inspiring and engaging the community to end hunger and help neighbors thrive is one Village Farms Fresh is honored to take part in. For more information about Second Harvest Food Bank of Central Florida and their efforts to fight hunger please visit their website at www.feedhopenow.org.
Print