Village Farms searches the world over to hand pick tomatoes that have the most exquisite flavor. Each one has an intriguing past and an even more captivating story. Take a peek over the walls and see our exclusive varieties, straight from the secret gardens!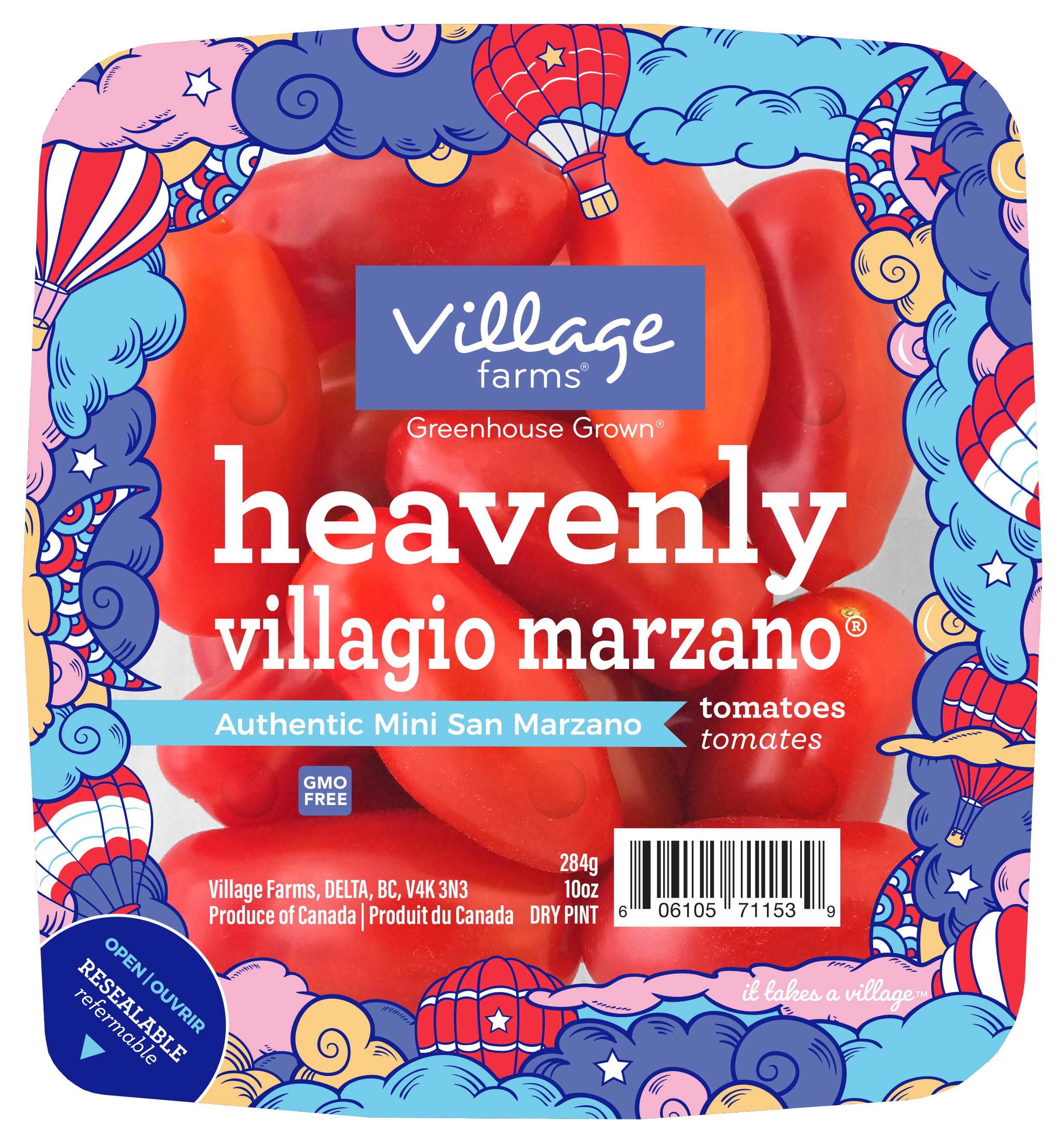 Heavenly Villagio Marzano®
An Authentic Mini San Marzano variety exclusive to Village Farms. The Heavenly Villagio Marzano® is a true Mini San Marzano whose genetics originated in a small town of the same name near Naples, Italy. The San Marzano was first grown in the rich volcanic soils shadowed by Mount Vesuvius 240 years ago. Today, this mini version is grown exclusively by Village Farms.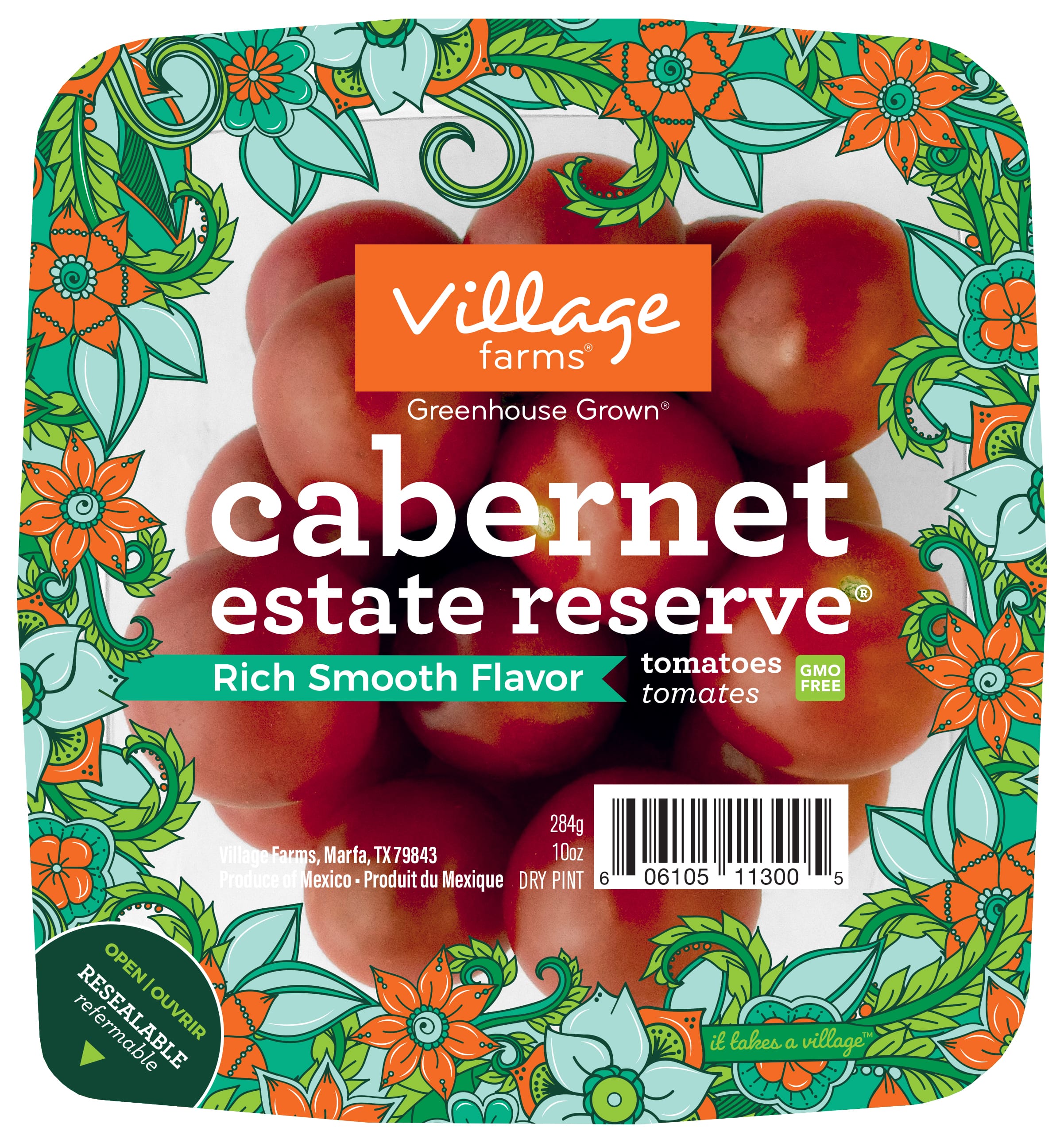 Cabernet Estate Reserve®
The Cabernet Estate Reserve™ hails from the middle of the Mediterranean region. The rich dark color is distinctive. The Cabernet Estate Reserve™ provides an unforgettable eating experience with each mouthwatering bite. The flavor profile is especially sweet.
Cherry No. 9 Fall in Love Again®
The Cherry No. 9 hails from southern France. Outside the walled city of Avignon in France, within the fragrant region of Provence, we absolutely fell in love again with tomatoes when first trying this variety… you will too!
Lorabella Blossom®
Tucked away along the sundrenched beaches amidst the sparkling seas of Italy's Amalfi Coast we discovered an exciting orange tomato. One crisp bite of the refreshingly vibrant Lorabella Blossom™ will surely intrigue you. With an untraditional tomato flavor reminiscent of old world sensibilities, this tomato blooms with a unique citrus floral essence. Creating a lingering pleasure on the palate growing more alluring with each bite sure to be a memorable taste experience. Lorabella Blossom™ is exclusive to Village Farms 'San Marzano Family' of products.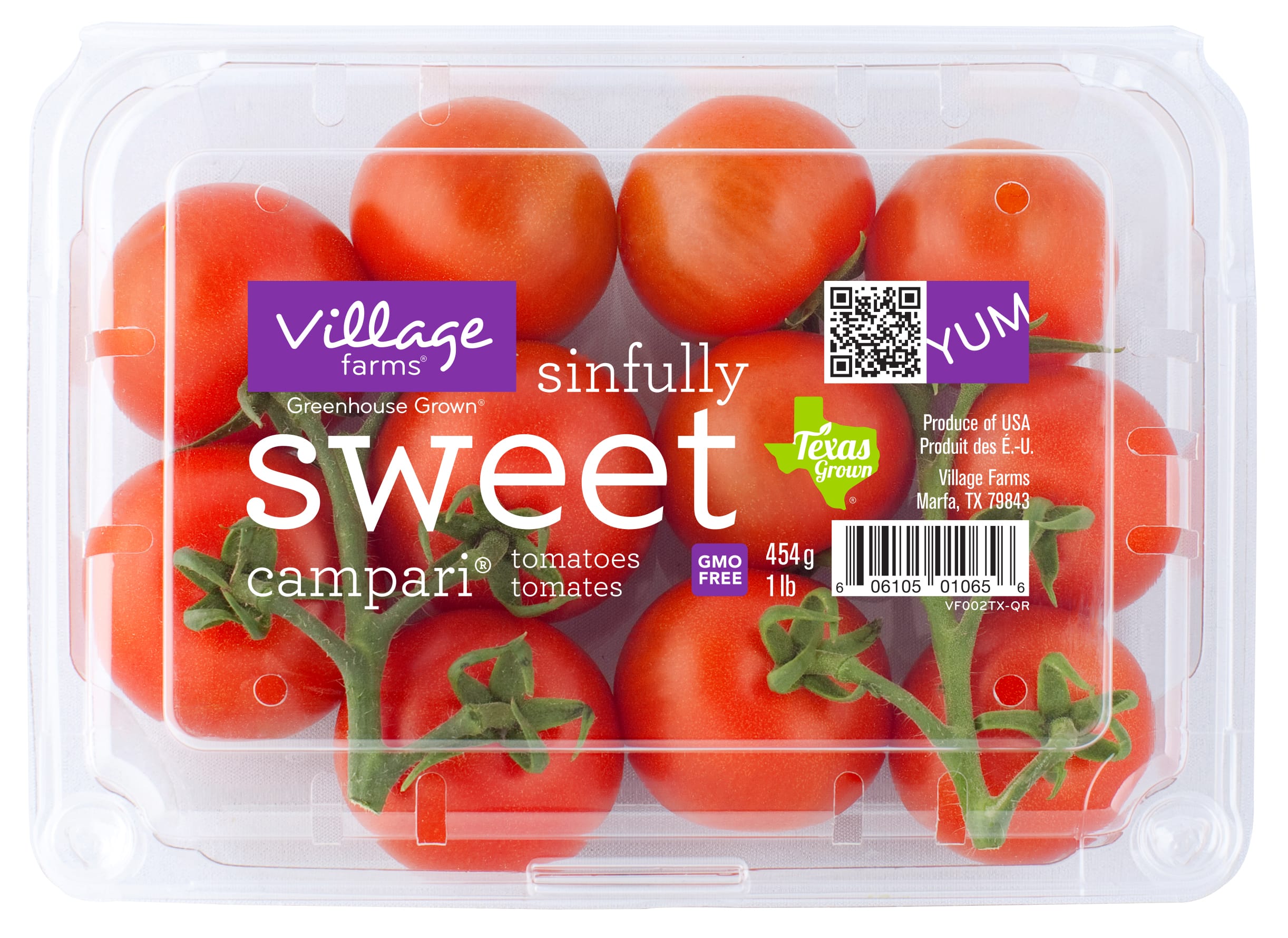 Sinfully Sweet Campari®
Sinfully Sweet Campari® tomatoes are reminiscent of the flavorful tomatoes grown in backyard gardens across the globe. When first introduced to tomato lovers this variety broke the mold, offering a more compact alternative to TOVs or beefsteak varieties. Their perfectly proportioned old world flavor and juicy sweetness set a new precedent for overall tomato quality, one that we are happy to uphold today. Give in to delicious temptation – it's only natural.
Village Farms is the North American leader of branded, finest quality, hydroponic greenhouse grown produce. Our great tasting fresh vine ripened tomato, bell pepper, and cucumber varieties are handpicked at the peak of flavor. At Village Farms we exceed customer expectations through our unparalleled consistency and commitment to quality, food safety, and environmentally sustainable growing principles.
Print