It's that time of the year again when family and friends get together for fun spring activities and delicious food. We've gathered our favorite bright brunch recipes that are easy to make, tasty, quick, and easy to prepare so you can spend less time in the kitchen and more time having fun.
These rolls featuring our Cheeky Sweets® Mini Sweet Peppers and Scrumptious Mini® Cucumbers are so fun to make, and they look so impressive, don't they? You would probably think that these will take a while to make, but actually, they just take minutes. Yes, minutes! The most time-consuming part of the whole recipe is prepping the ingredients. Then you just fill, roll, and serve!
These Roasted Tomato Egg Nests are packed with the most flavorful ingredients like seasoned shredded potatoes, cheese, and crumbled maple sausage. After these are done get nice and crispy, we prepare fluffy scrambled eggs to add to the nests and then top them with blistered Maverick Mix® tomatoes, that resemble colorful little eggs.
Beefsteaks® Tomato Salad with Crispy Chickpeas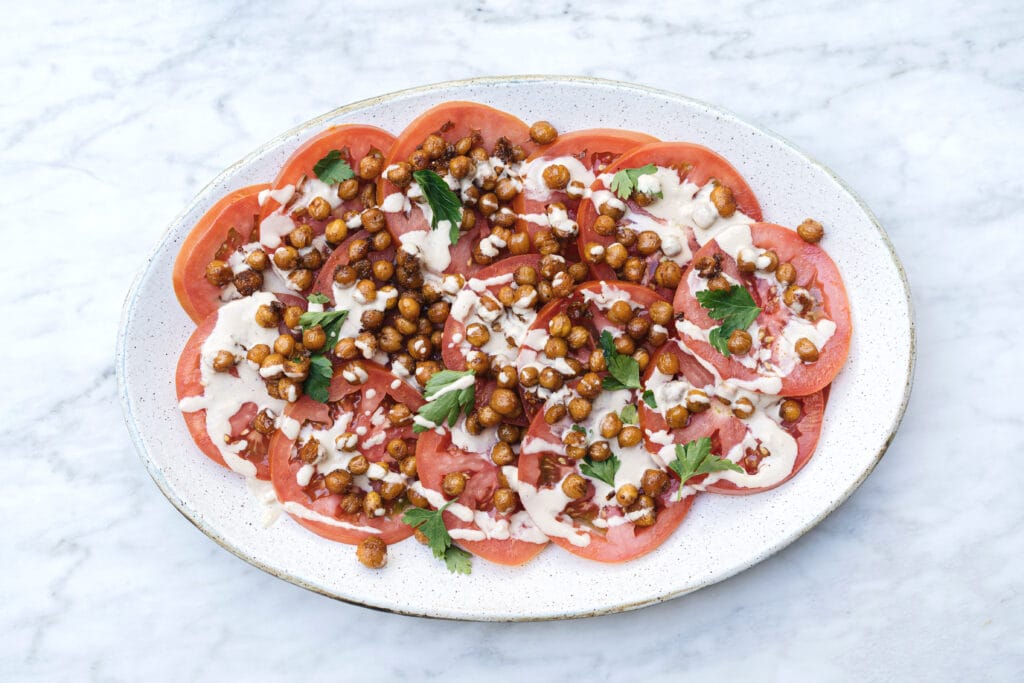 This Juicy Beefsteak® tomato salad with crispy chickpeas and lemon tahini is a party for your taste buds. The zingy flesh provides the perfect canvas for the spiced crispy chickpeas and the earthy lemon tahini sauce. This salad is effortless to prepare but big on flavor, a quick meal that is also full of nutrients.
This Luscious Seedless Long English® Cucumber Melon Salad is made of simple, sweet and savory ingredients making it a refreshing twist on your Sunday Brunch!
Print