With the weather growing cooler and the days increasingly shorter, what better time for getting cozy in the kitchen cooking up your fall favorite dishes. And if you find yourself looking for something new to add to your repertoire of savory flavors, we have some interesting takes on a few traditional recipes for you to try. Bursting with Umami, you know this flavor, one of the five basic tastes defined as 'savory', and the predominant flavor characteristic found in meat broths & fermented foods.
So, tie on that apron, and get ready to explore the 'essence of deliciousness', (Japanese translation of Umami), for any meal occasion this Fall. We have options for breakfast, lunch, and dinner to turn your Fall days into an exploration of flavorful Feng Shui. Let us know your level of Yum after trying any one of these dishes, and don't forget to include a picture so we can share your creations on our social channels. Happy cooking!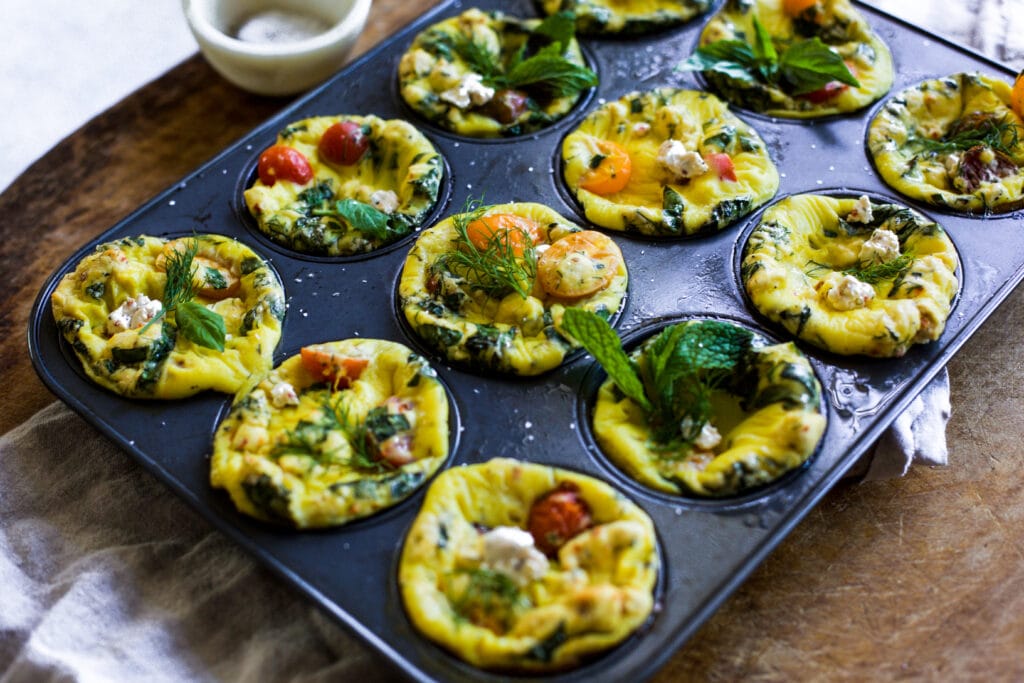 Easy Make-Ahead Herby Tomato and Goat Cheese Egg Muffins made with Maverick Mix® tomatoes. These can be frozen up to a week in advance and simply reheated for all of your guests in a matter of minutes! These muffins are perfect for kiddos and adults alike and are so full of flavor!
---
This simple and scrumptious Lorabella Blossom® tomato jam pairs perfectly with scones. Perfect for breakfast, brunch, or a sweet and savory snack!
---
Shakshuka is a dish of eggs poached in a flavorful stew of tomatoes with as many variations as there are cooks. This one is made with Sinfully Sweet Campari® tomatoes, which are just perfect here. They add amazing flavor and hold their shape well in the stew, which is cooked with onions and garlic, sweet red bell peppers, feta, and Kalamata olives.
This Roasted Tomato Soup is full of fresh flavor in every bite. Roasted Heavenly Villagio Marzano® tomatoes are not only blended right into the soup base but they are also added in roasted for extra bursts of flavor all throughout.
---
These Grilled Delectable TOV® Tomato and Cheese Sandwiches will gratify your comfort food cravings in a jiffy!
Warm-up to a big bowl of Homemade Turkey Chili featuring our Sinfully Sweet Campari® as the base. Add a twist of butternut squash noodles and you'll get all those fall feels & some extra veggies too!
---
Our Juicy Beefsteak® tomatoes and Sweet Bells® Peppers are the perfect vessels for deliciously moist herb feta rice. The roasted stuffed tomatoes encapsulate a rustic charm while the roasted peppers provide a lovely mellow fruitfulness that perfectly complements the tangy tomatoes.
---
Boost your protein while cutting carbs with this hearty sauce over spaghetti squash featuring our beautifully dark and bold Cabernet Estate Reserve® tomatoes.
---
Enjoy and explore all of our recipes and be sure to stay tuned for Fall Favorite Dishes Part II coming November 5th!
Print