Do something different this holiday: Follow this guide for fresh & tasty crowd-pleasers!
Wracking your brain for that perfect holiday appetizer, side, or cookie?!? Look no further, we've got you covered with quick, easy, and delicious ideas, check out the full guide below:
Appetizers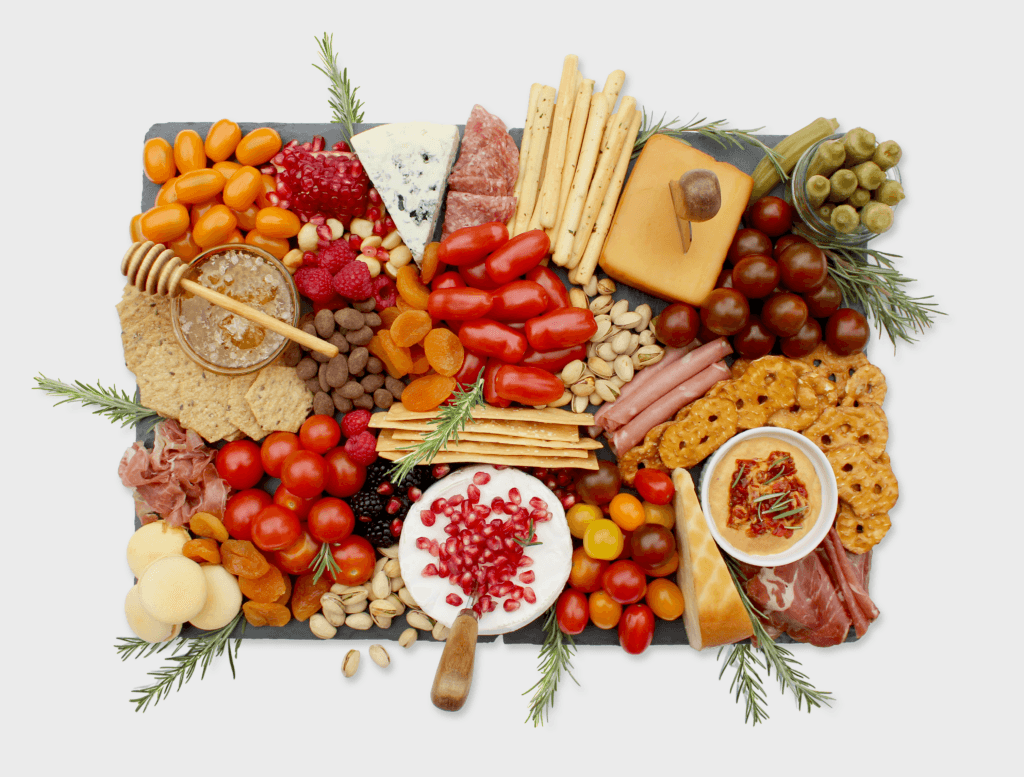 Nothing signals a special holiday gathering like a snack board. Put one on the table and watch the crowd, drink in hand, gather around for a generous slice from a wedge of cheese.
This season, instead of garnishing your cheese board with a typical bunch of grapes, surprise, delight, and nourish your guests with some pop-them-in-your-mouth tomatoes, no cooking or prepping needed!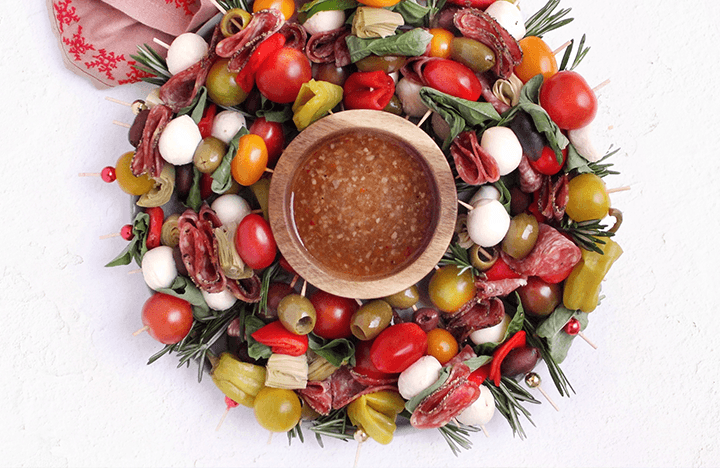 Our Easy Antipasto Wreath features the Maverick Mix® tomatoes combines salami slices, olives, peppers, fresh mozzarella cheese balls, basil leaves- and more. It's the perfect appetizer platter, full of color and super simple to put together, yet still very impressive looking.
Candy Cane Caprese
Our Candy Cane Caprese featuring Sinfully Sweet Campari® tomatoes requires just a few ingredients and comes together in a matter of minutes so you can spend more time with your loved ones this holiday season!
Move over Christmas cookies, and let kids get creative for the holiday season with these fun pizzas. Plus, sneak more veggies into your kid's diet. Maverick Mix® tomatoes pose as colorful lights/ornaments for decorating.
Tomato, Feta & Pesto Puff Pastry
Sinfully Sweet Campari® tomatoes pair with pesto, basil, and feta cheese to create this combination of red, white and green, bringing a colorful spin to any holiday party.
Drink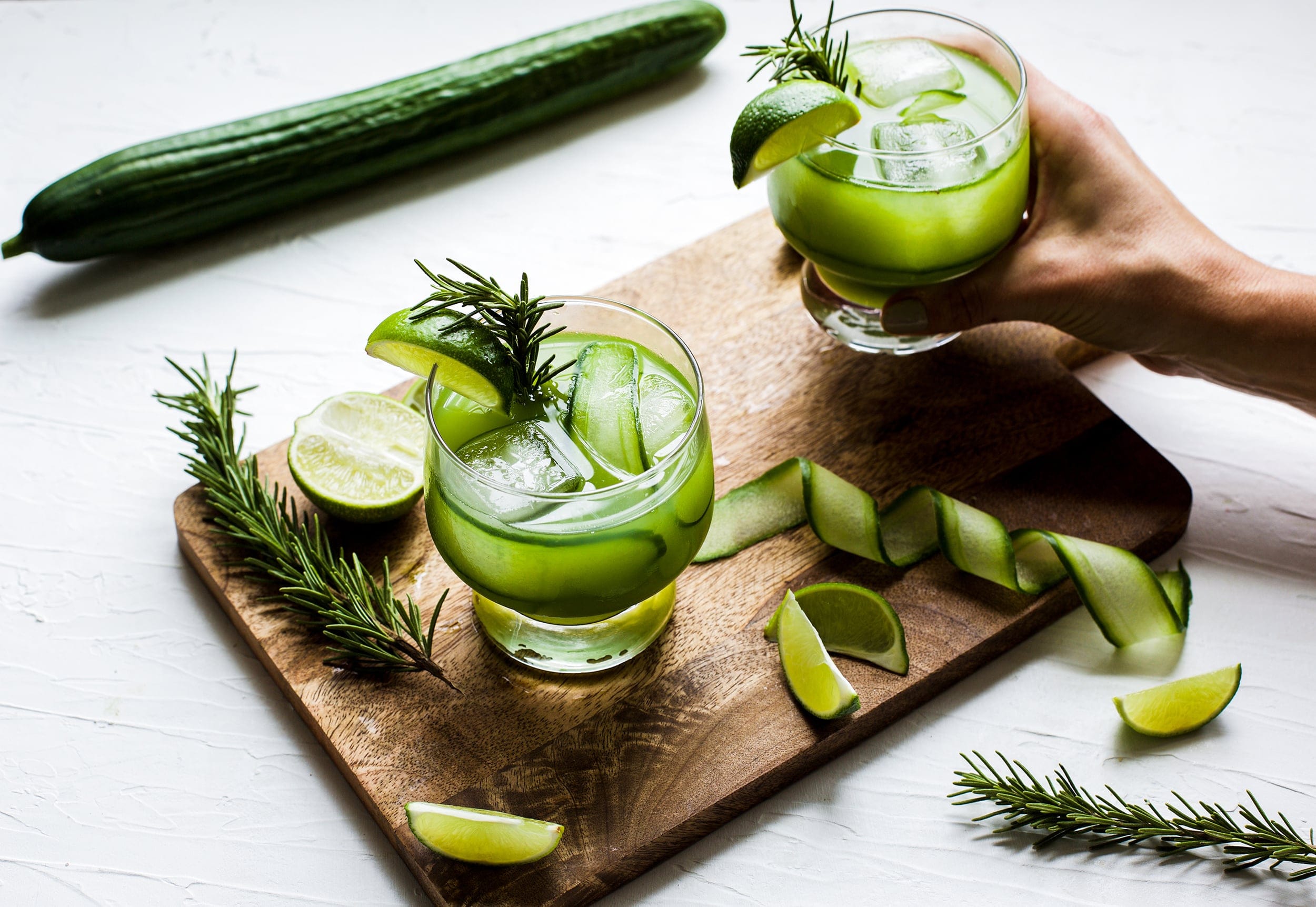 This cocktail is mixed up with delicious fresh cucumber juice, lime juice, gin, and a rosemary simple syrup and just so happens to be as stunning as it is delicious!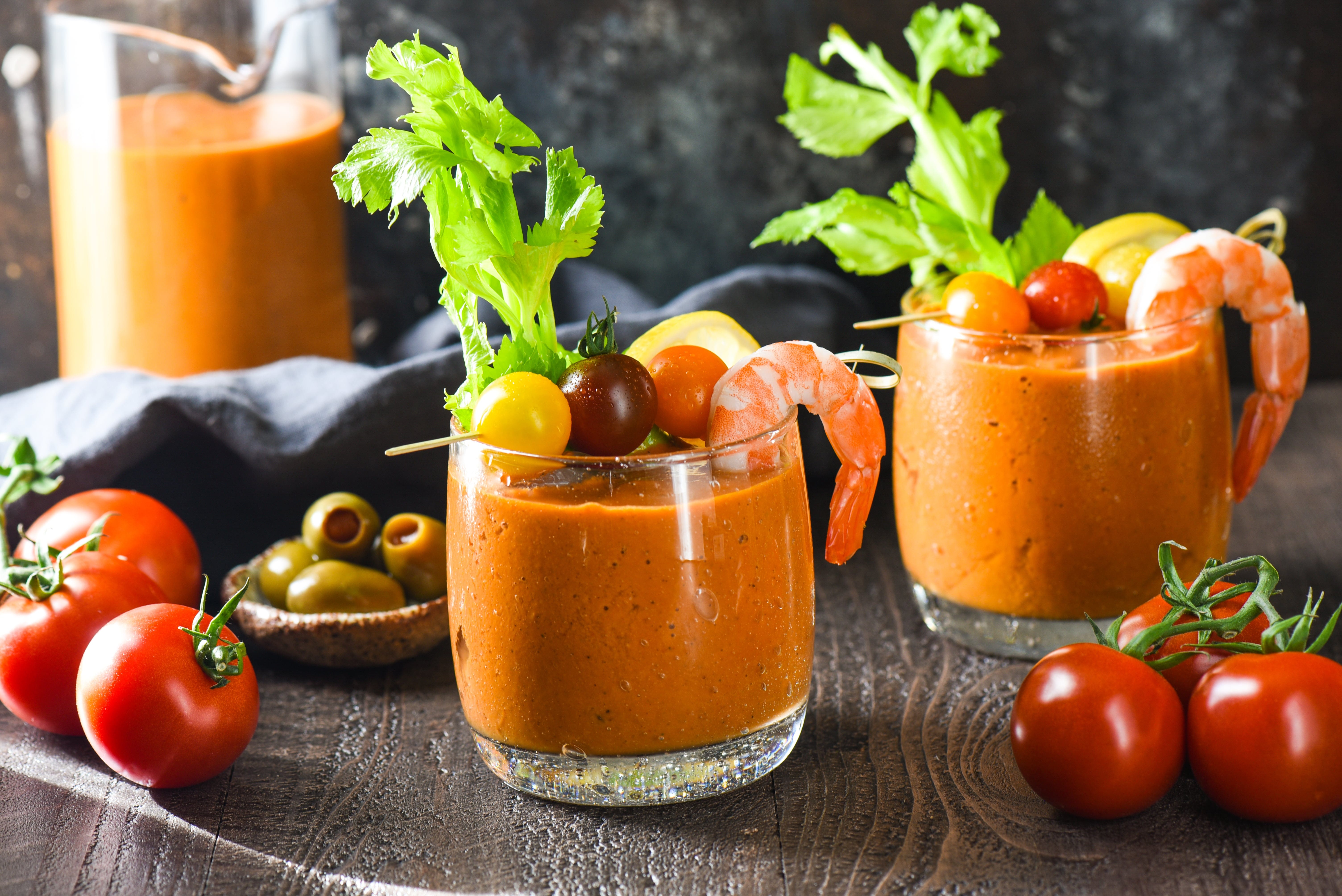 This deliciously fresh homemade Bloody Mary mix can be made a few days in advance so it will take the edge off twice.
Main Dishes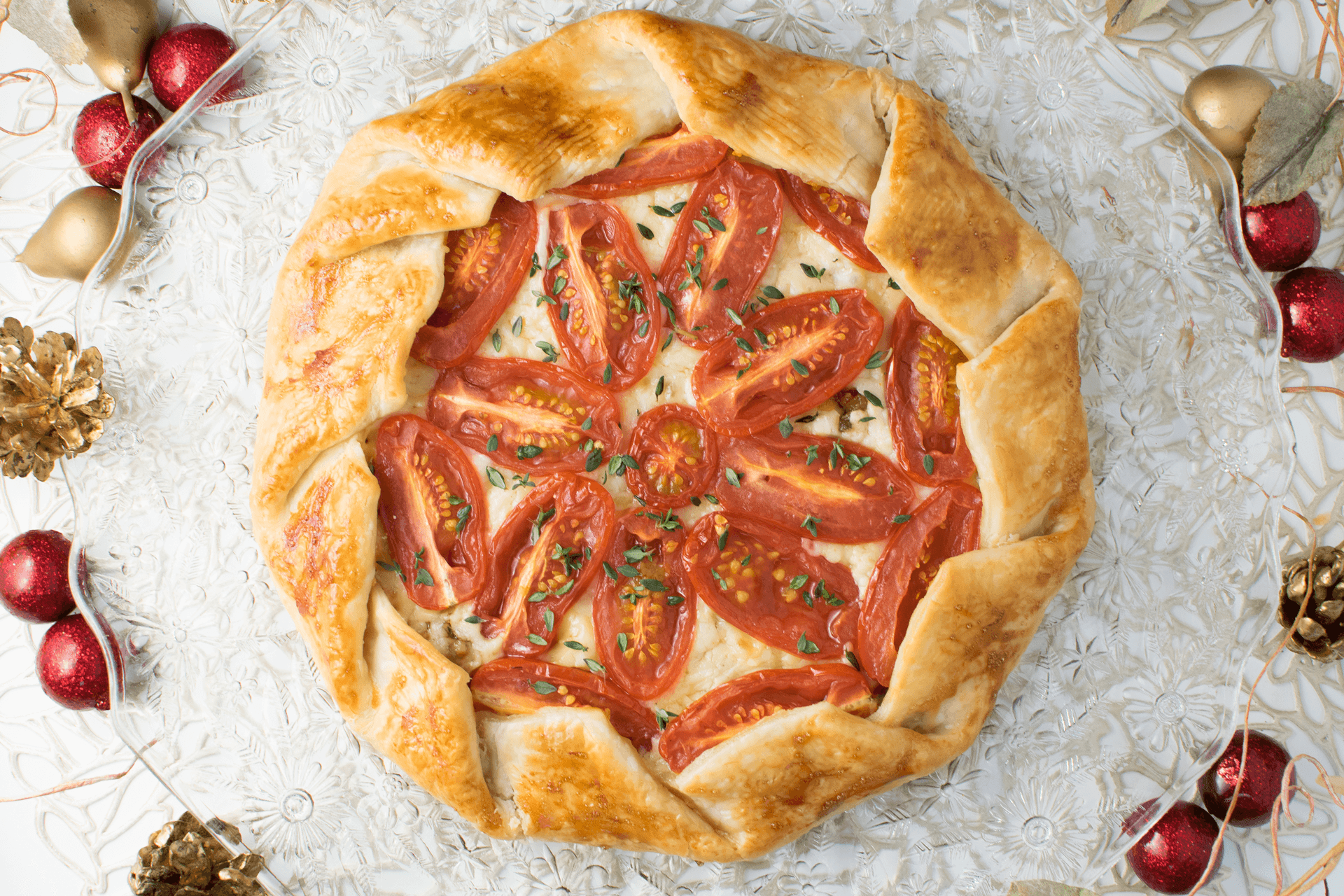 This recipe is super easy to make and boy will it make your taste buds sing joy to the world!
There are lots and lots of food traditions in the state of Texas, but none is stronger and more deeply rooted than making and eating tamales at Christmas.
Rudolph the Red-Nosed Reindeer had a very shiny nose…and it's a bright red tomato!
Sides
Roasted Tomato White Cheddar Mac and Cheese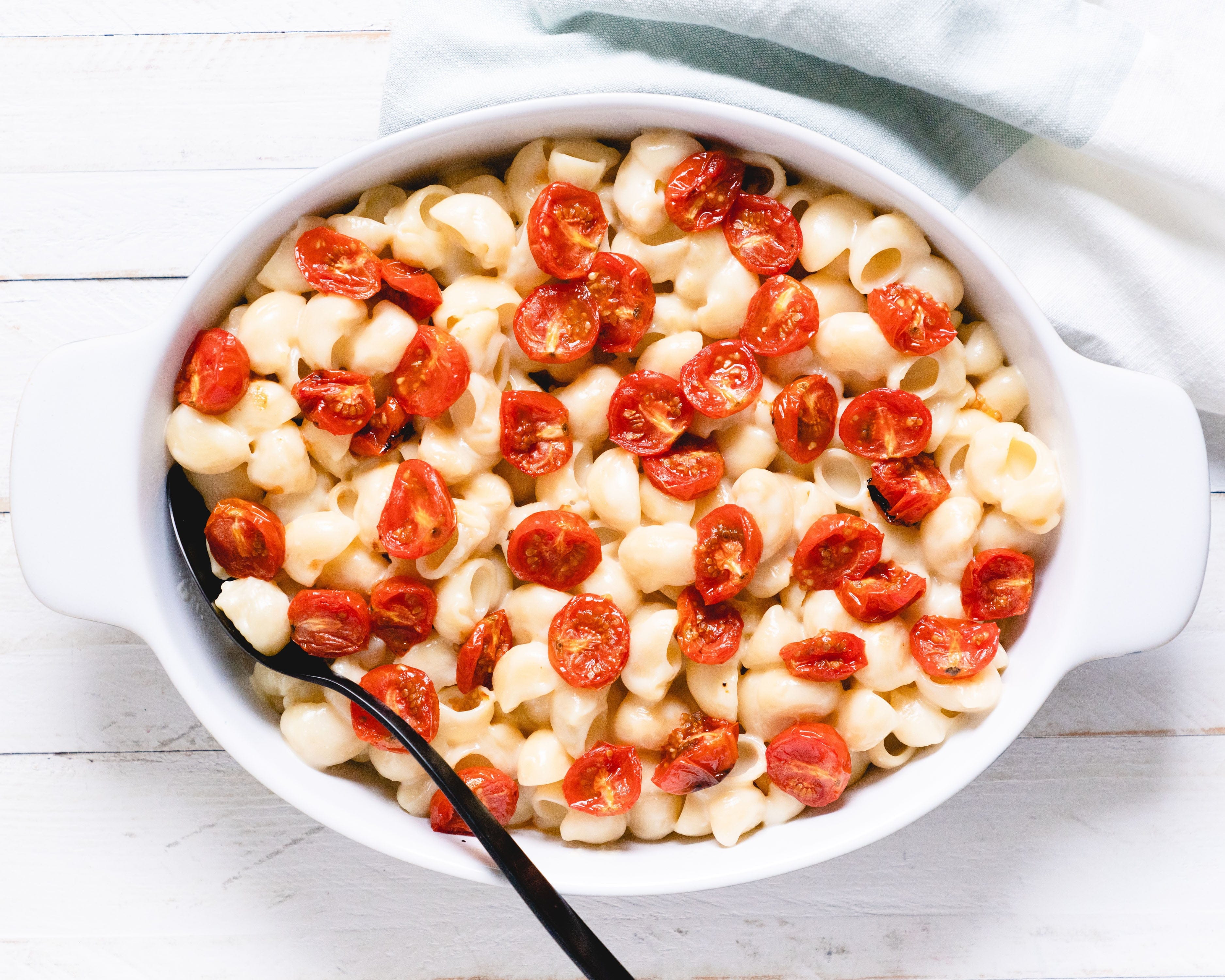 This homemade white cheddar mac and cheese with tomatoes is comfort food at its finest, featuring a silky cheese sauce and roasted cherry tomatoes.
A welcomed sight amongst all of the carbs, plus all the ingredients can be prepped a day in advance!
Wow your guests this with a twist on traditional Cranberry Sauce! This Spiced Cranberry Sauce is the perfect tangy accompaniment to your holiday dinner!
Crispy Tomato Sage Upside Down Cornbread
The colors are stunning and you invert it after baking to reveal a lovely tomato design.
Dessert
Cucumber Peppermint Rock Candy
Making our Cucumber Peppermint Rock Candy was a combination of blending, a bit of science, and some patience. That is all it took for us to transform a couple of simple ingredients into homemade nostalgic rock candy sticks with a Luscious Seedledd Long English® cucumber twist!
Cherry Tomato Thumbprint Cookie
We guarantee no one else will have this at the cookie swap! This Texas Christmas recipe combines not one, but two traditions – Christmas thumbprint cookies and Texas Red Pepper Jelly.
Print