We are nearing the end of the year and I cannot believe how quickly this holiday season has passed by!  It seems like every year I look so forward to the holidays and in a blink of an eye, they disappear!  Luckily we still have New Year's to celebrate before heading into 2019 which is why I partnered with my friends at Village Farms to bring you two recipes to enjoy during your celebrations!  My refreshing Cucumber Rosemary Gimlet is the cocktail you are going to want to sip on during your New Year's Eve festivities and my hearty One-Dish Black Eyed Pea Stew is the perfect dish to cook up on New Year's Day!  These two recipes easy to make, full of flavor, and you are going to want to make them year after year!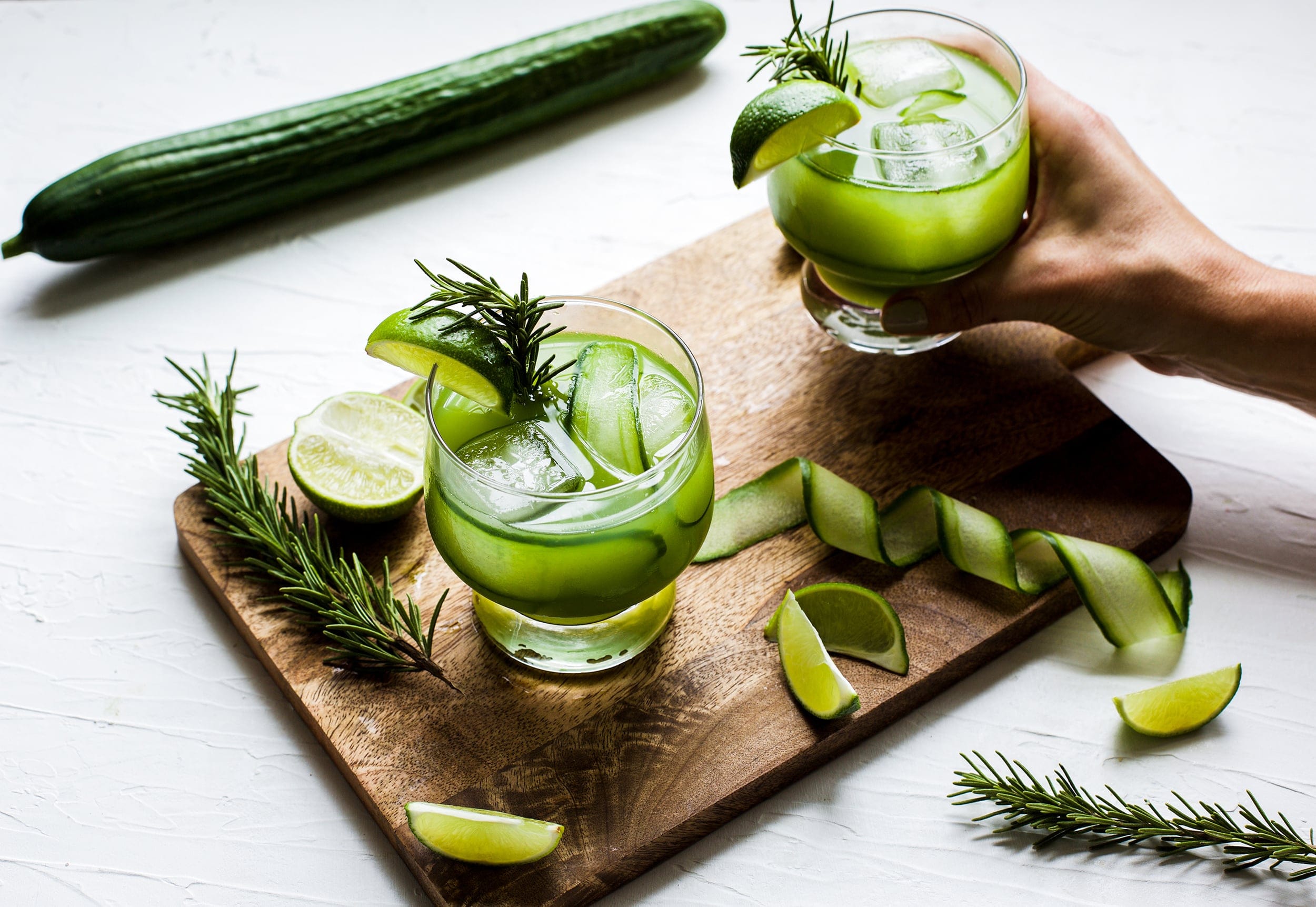 While you are enjoying the company of your family and friends, ring in the New Year with one of my Cucumber Rosemary Gimlets made with Village Farms Luscious Seedless Long English Cucumber® and skip the sugary champagne this year!  This cocktail is mixed up with delicious fresh cucumber juice, lime juice, gin, and a rosemary simple syrup and just so happens to be as stunning as it is delicious!  You will love this healthier cocktail swap and you can be sure your guests will too!
Black Eyed Pea Stew topped with a Tangy Tomato Relish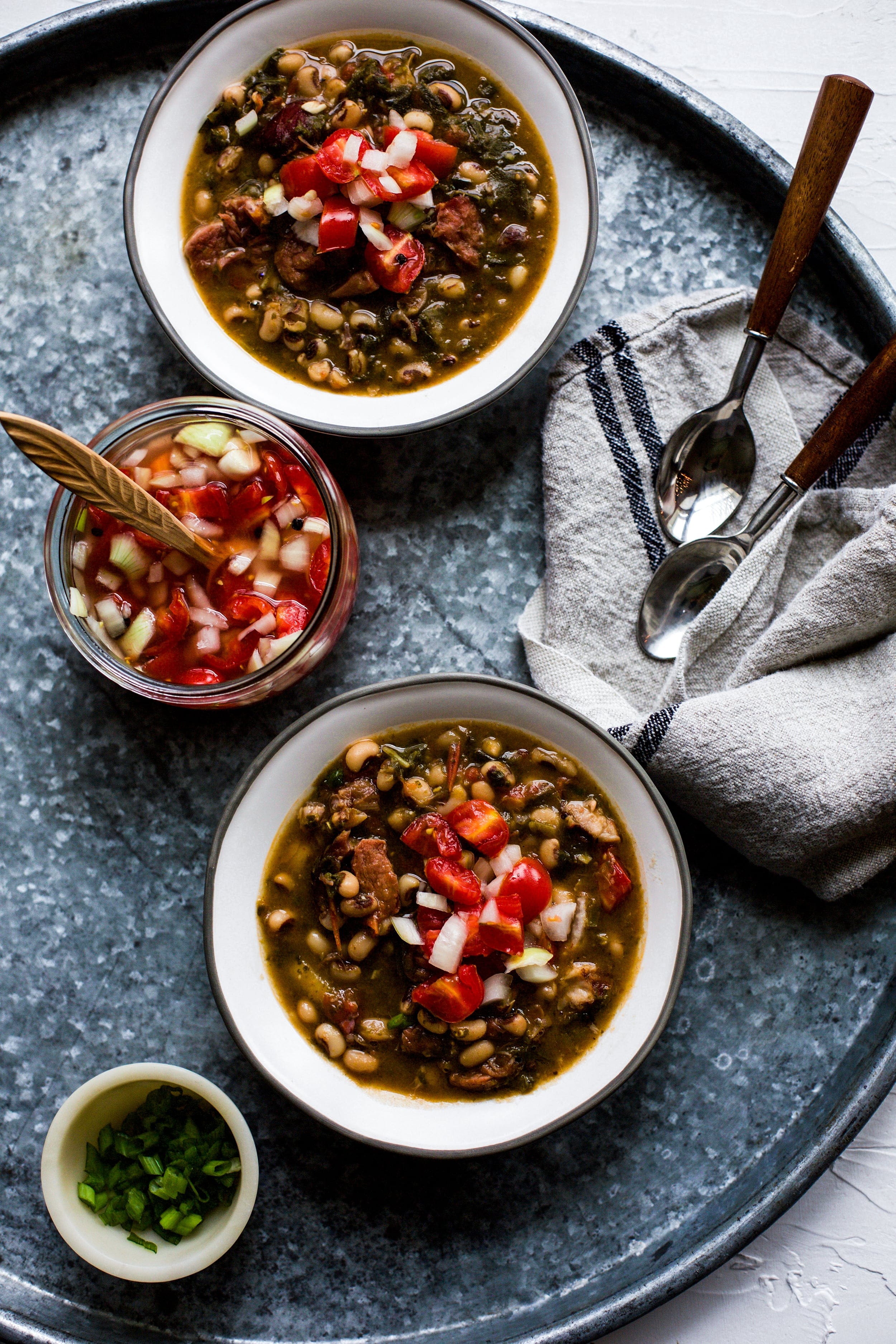 The next day you can recover from a possible rowdy evening with my hearty Black Eyed Pea Stew topped with a tangy tomato relish that will be your new favorite way to embrace tradition!  In Texas, we believe that on New Year's Day you should eat ham, black eyed peas, and greens for a little luck and this dish combines all of those components into one easy and tasty dish!
This black eyed pea stew is made extra special with the sweet heartiness of Village Farms Heavenly Villagio Marzano® tomatoes that I used twice in this recipe because they are so delicious! First the tomatoes get cooked in with the stew while it simmers on the stove, and then I top off the stew with a fresh tomato relish that adds just the right amount of tang to each bite!   This recipe is so good in fact that my husband requested I make this dish more than just for a New Year's Day dinner!

I was able to grab all of these simple ingredients right at my favorite Texas grocery store, H-E-B for a one-stop shop!  I can't wait for you to give both of these recipes a try because I know you are going to love them and so will all of your friends and family!
Cheers to very happy New Year and to a fantastic 2019 friends!
Recipes and blog were created exclusively for Village Farms by Leigh Ann Chatagnier from My Diary of Us
Print