Did you know that the French long thought the tomato to be an aphrodisiac and nicknamed it the "pomme d'amour", or the "love apple"? While we can't say if that is scientifically true, we do think the French know a thing or two about romance. Valentine's Day is right around the corner and if you really want to dazzle your sweetheart give each other the gift of time – a delicious date night in is just the ticket!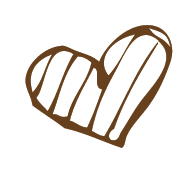 This year reconnect with your special someone in the kitchen. There's no place like home for an intimate evening. So put on some music and settle in for a relaxing evening.
Meet Alex and Diana, this young couple has been together for 15 years and with a budding family they crave late nights where they can just focus on each other without any interruptions. This Valentine's Day they decided to surprise each other with easy, quick and budget-friendly dishes using Village Farms tomatoes.
Diana created a first course Sinfully Sweet Campari® caprese salad that gives you a juicy way to start the evening. The richness of the fresh mozzarella whets your appetite and a tantalizing homemade balsamic drizzle with honey makes it extra special.
Alex was inspired to use an Italian flavor he knows Diana loves but transformed it into an enticing flatbread. In this case chicken cacciatore showcasing Heavenly Villagio Marzano® tomatoes was perfect. He was able to reinvigorate some leftover roasted chicken by quickly sautéing it with olive oil herbs and onions, a trick sure to impress!
Cooking with and for the ones you love is all about enjoying the experience and the time spent together. So light some candles, turn down the lights, and turn up the romance to make your Valentine's Day (or any day) sweet and heavenly with a little help from Village Farms.
Print